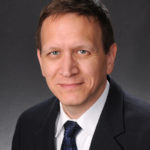 ESTERO, Fla. (August 15, 2016) – Joe Taylor, owner of Marketplace Title, is pleased to announce that real estate attorney David A. Burt has joined the company as General Counsel. In addition to the primary area of real estate, Burt's 15 years' legal practice experience includes business law, probate, estate planning and related practice areas, including litigation work in trial and appellate court.
Burt will oversee quality control and compliance procedures, establish systems to promote efficiency and accountability among personnel, act as an escrow officer, produce closing documents and maintain operational excellence for post-closing procedures.
The hiring of Burt as General Counsel represents a continuing commitment by Marketplace Title to lead the Southwest Florida title industry by instituting procedures and personnel that provide the ultimate in peace of mind for its clients.
Marketplace Title is now in its tenth year of business. Last year, the company took the extraordinary step of achieving third-party certification from CPA firm Pershing, Yoakley & Associates in the American Land Title Association's Title Insurance and Settlement Company Best Practices. Third-party certification, rather than "self-certification," provides a benchmark for lenders to determine which title companies will shield them from risk. Under a new law effective October 2015, lenders can now be liable for any deficiencies in a title company's procedures
President and Founder Joe Taylor said, "Hiring a dedicated legal professional to oversee our operations is an important investment that will further enhance the peace of mind we are proud to provide our real estate agents, lenders and consumers. David brings an impressive breadth of knowledge and experience, plus a commitment to our clients that faithfully represents the mission and culture of the Marketplace Title team."
About Marketplace Title
Marketplace Title is an award-winning company and a leader in its field. It carries the distinction of having achieved its third-party certification in the American Land Title Association's Title Insurance and Settlement Company Best Practices. For more information, visit fltitles.com, call (239) 333-4550 or email [email protected]