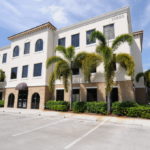 As lenders assume more responsibility, not all title company certifications are created equal.
Marketplace Title's tagline is Your peace of mind is our #1 priority. That philosophy has motivated the company to become third-party certified in the Title Insurance and Settlement Company Best Practices, set forth by the American Land Title Association (ALTA).
Lenders will soon have a lot more at stake in the choice of a title company because of regulatory changes. It might already be too late for some to keep pace with the changes. Others are identifying as "self-certified" in the Best Practices. Marketplace, on the other hand, has undertaken the arduous process of becoming certified in these voluntary guidelines by a third-party CPA firm.
Effective October 3, a new law will change the way real estate settlements are processed. Marketplace Title welcomes these changes, which will make things easier for homebuyers. Other title companies might not be so pleased, as they might not have the systems, people and organizational philosophy in place to help them adapt to an increasingly savvy marketplace. In protecting consumers, the new law places more accountability onto lenders. Therefore lenders will vet title companies more closely, and the wrong choice can result in heavy fines and/or delays.
Providing proof of compliance is a service Marketplace Title is happy to extend to its lenders. Certification helps the company keep an accounting of its practices, people and systems so it can set a benchmark for excellence in the industry. As an early adopter of third-party certification, Marketplace will demonstrate to lenders its ability to abide by ALTA's "7 Pillars," which govern (1) licensing, (2) escrow trust accounts, (3) information security and privacy, (4) compliance with federal and state financial protection law, (5) title policy production and premium remittance, (6) professional liability and fidelity coverage and (7) resolving consumer complaints.
Title companies are frequently chosen by either the listing or buying agent. That choice has historically been influenced by previous experience with the company, including its demonstrated communicativeness, attention to detail and track record of trouble-free transactions. As was the case with appraisers, though, lenders may soon find it necessary to assume total control over the choice of a title company.
Joe Taylor, owner and founder of Marketplace Title, said, "Lenders now look at the hiring of a title company as an investment to help manage risk. Our investment in becoming third-party Best Practices Certified will allow more homeowners, lenders and real estate agents to enjoy a timely, trouble-free transaction."
Published in the September 2015 issue of the Estero Spotlight Magazine and written by Sara Fitzpatrick Comito